North Liberty Bars & Restaurants
---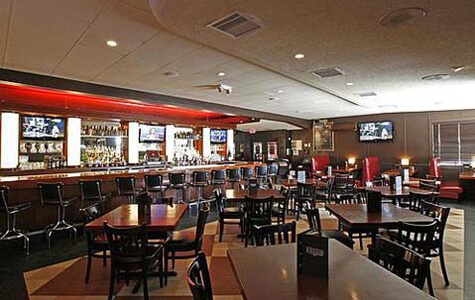 Red's Alehouse
---
405 N Dubuque Street North Liberty, IA 52317 (319) 626-2100
The whole concept of this place is centered around one thing: beer. There are 18 tap beers and it is very important for you to know that beer is taken very seriously here. For the owners and the staff, it is all about the craft and creating that something special that will go perfectly with your entree or side or appetizer. There is something to fit everyone's taste buds here. So, with the perfect marriage for fine food and expertly crafted beer, you just can't go wrong.
Bluebird Cafe
---
650 West Cherry Street North Liberty, IA 52317 (319) 626-2603
Breakfast, lunch or dinner, it really doesn't matter what you are hankering for because this venue servers each up equally well. The tastiness of each bite will astound you. One thing we can assure you is that you will not find an omelet anywhere like they make here. Eating establishments aren't packed like this one is without providing satisfying fare. And lucky for you, the portions are absolutely huge. The servers are very efficient and will make sure you are satisfied.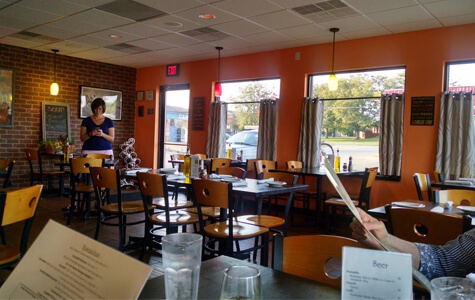 Mirabito's Italian Restaurant
---
40 Sugar Creek Lane North Liberty, IA 52317 (319) 459-1342
If you are looking for well prepared Italian dishes, we urge you to rush you this venue as fast as you possibly can. One of their signature dishes, chicken Marsala, is so tasty, you are going to want to make this establishment a regular stop. But before you even have a chance to delve into your meal, you are going to feel relaxed in the casual atmosphere you find here. And we can't say enough about the servers, they always aim to please and satisfy.
Azul Tequila
---
720 Pacha Parkway North Liberty, IA 52317 (319) 665-2656
Treat yourself to a special experience with some of the freshest and most authentic Mexican cuisine in the area. We promise you that you have never tasted anything as delightful as the succulent dishes found here. And make sure that you bring the whole family because if this place is anything, it is family friendly. One thing is certain, you have not lived until you have sampled their Chipotle Chicken with a side of rice and beans. The rest of the usual lineup is listed as well and all are excellent.
Rocky O'Brien's Public House
---
720 Pacha Pkwy North Liberty, IA 52317 (319) 665-2010
Sometimes you want to go where everybody knows your name and this place certainly lives by this moniker. The staff is just excellent too and any need you have will be promptly taken care of. The drink options are absolutely phenomenal and they certainly know how to mix them in a quality way. Check out the artichoke dip for an appetizer, it is out of this world. The Irish flair can be seen everywhere, in the menu choices, in the decor and in the friendly atmosphere.
---