Events
---
Here at Cedar Rapids Party Buses, we pride ourselves on our ability to be versatile in providing services for all types of events. Here are some of the events we provide service to regularly, but of course, these aren't the only options! If you're not in Cedar Rapids you can see some events at Myrtle Beach Events and Sarasota Events.
Since you are poking around the web in search of luxurious transportation for what will be one of the most notable days in your life... you probably already know that you do not want to take risks by employing a company that has a less that exemplary reputation throughout the industry. We know weddings like the back of our hands, and we love to share our knowledge and services with you. We have amazing vehicles such as elegant Hummer limousines as well as spacious party buses to fit any wedding party, and we also offer wedding packages for added décor. Learn more about our wedding services!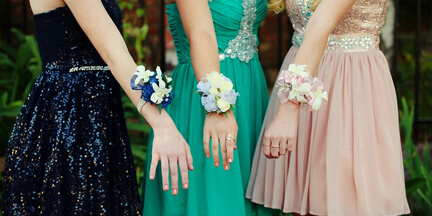 SCHOOL DANCES
School dances are a pinnacle point when you look at the life of a high school student. There's so much buildup and anticipation that leads up to these special days. From the parental standpoint, however, it's an unnerving occasion since we have all heard the horror stories surrounding scary events involving inexperienced drivers. When you book with us, you're guaranteed your child's safety because our chauffeurs are specially trained and certified. With the added bonus of your child thinking you're the best parent in the world, what other decision is there?
BACHELOR(ETTE) PARTIES
One of the most common events we play host to are Bachelor and Bachelorette parties. Honestly, it's easy to see why! Our vehicles are virtually night clubs on wheels! With features such as party ambient mood lighting, amazing sound systems, and chrome dancing poles, you'll know it's a party as soon as you arrive. We have pink selections that the ladies absolutely love, as well as more rugged options for the gentlemen. Celebrate your last night of freedom in style!
NIGHTS OUT
There isn't a better way to tour Cedar Rapids than on a limousine or party bus, and you'll know why as soon as you look at our vehicles. With the bonus of not having to find a designated driver, worry about bad weather or pricey parking, there isn't an easier decision to make. Our chauffeurs know of all the best spots in the area, so you'll be sure to remember this night for the rest of your life! Don't know where to go next, ask your driver for the hot spots!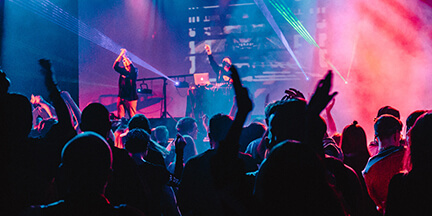 CONCERTS & SPORT EVENTS
Sporting events and concerts are some of the most fun activities around, so get rid of all the worries to make it an even better experience! Forget about finding a designated driver, getting everybody together, worry about the weather, pricey parking, and busy traffic. With a party bus or limousine, you won't have to worry about any of these things. You've never tailgated like this before! Bring the beer and the food and have the best day ever.
---
Need a price quote?
Get it right here! All you need to do is to fill out the form below with all of the relevant information, and our reservation specialists will be able to get your next chauffeured luxury transportation adventure started. All we need to know is your name, how to contact you, the type of event you are planning, the date you require service, and the number of passengers we will be taking care of.