Limo service Cedar Rapids, IA
---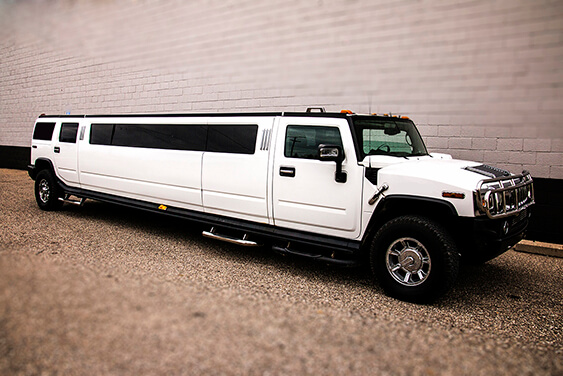 ---
Your special event in Cedar Rapids, IA, is coming soon, and you haven't found the right limousine service? You're really lucky cause you just found it! We offer the best limo service in Cedar Rapids, Iowa City, North Liberty, Des Moines, and cities in other counties. We have always offered a great service for weddings, birthday parties, and bachelor/ bachelorette parties. But we can also cover other transportation needs with our limo service. For example, corporate events and airport transfers. What could be better than getting a limo service right after you arrive at the Eastern Iowa Airport? You will have a great time while we ride you home safely. Sounds good, right? Let our limo services take care of your transportation requirements, and you will see how a wonderful experience you'll have.
Our goal is to be your top choice for limousine services for your next bachelorette party or wedding day. Choose our stretch limousine rental and get the party started! You can make as many stops as you want while enjoying our limousine services. We can stay downtown Cedar Rapids or go to another place in the Cedar Rapids area. It's up to you where you want us to take you with our limousine services. If you like the limo vibe but your crew is too large to fit in, you should check our party buses. A party bus mixes the elegant exterior of a limo with the extra room of a bus. To decide which one is best for you, you have to think about how many people you want to celebrate with inside the vehicle. All our transportation services have affordable prices, along with professional chauffeurs.
Have your dream wedding or bachelorette party with our limo service!
Planning a special occasion can be so stressful! Besides taking care of every little detail, so the place looks just what you've pictured it, you also have to look amazing and have time for planning all logistics. We know how it is; there's always that one friend that had her wedding party a month ago, and no one has stopped talking about how wonderful it was. Now that's your turn, you need to impress everybody, and we will help you achieve it. Let our Cedar Rapids limousine service take care of your wedding weekend party and see how your guests won't get over it for a while. Just imagine yourself getting out of a stretch limousine, smiling at the cameras. We can tell it's going to be a fantastic moment in your life that will remain in your memories forever.
Our limo service is also a great option for celebrating your bachelor/bachelorette party. Let our limo service help you and your friends have a wild night in Cedar Rapids, IA, or Iowa City, while you're celebrating this special event. We offer a high-quality service that will give you and your friends the time of your lives. You can either get the party started inside the limo or do the usual bar hopping. Anyway, our limousine services include a built-in bar so you can bring in the drinks and enjoy the whole night while we go through Cedar Rapids, IA, or North Liberty. Party buses are also suitable for this kind of event. You can book a party bus, in case you see a limo won' do because of the space. Call us and give us all the details you think are essential for the performance of our limo services in your next event.
A top limo service for all your transportation needs
A comfortable vehicle for airport transfers, corporate events, and sporting events is the key to enjoying these events from beginning to end. A professional driver can pick you up at the Eastern Iowa Airport. He will be waiting for you at baggage claim, so you don't have to look for the limo by yourself. We can also provide transportation for your upcoming business event in Cedar Rapids, Iowa, or Iowa City. With our limo services, you will receive VIP treatment along with a great driver who will gently take you to the final destination.
Taking luxury transportation to the next level is our passion. And if you have already booked a sedan service with us, you have surely noticed it. We are always looking for ways to improve our limo services so you can receive the exact service you expect for your corporate event in Iowa City. Our limo buses and stretched SUV limos are super comfortable, and our chauffeurs are the most kind and friendly people you'll meet. Let our tailor made limousine service in Cedar Rapids surprise you in your upcoming events.
We go the extra mile for you with our limo services
We offer a five star limo service in Cedar Rapids, Iowa. That means that when you hire our limousine service, you get a worry free ride and a high-quality service. We provide the only service in Iowa City that can exceed your expectations for your event transportation. Clients that have already booked our limo services have made more trips with us after their first experience. This shows how we can perform perfect party bus rentals and limo as well. Give us a call or fill out the form below to book a limo now. If you need a last minute booking, it would be better to reach us by phone. We are waiting for your call!
---
Need a price quote?
Get it right here! All you need to do is to fill out the form below with all of the relevant information, and our reservation specialists will be able to get your next chauffeured luxury transportation adventure started. All we need to know is your name, how to contact you, the type of event you are planning, the date you require service, and the number of passengers we will protect.