Iowa City Bars & Restaurants
---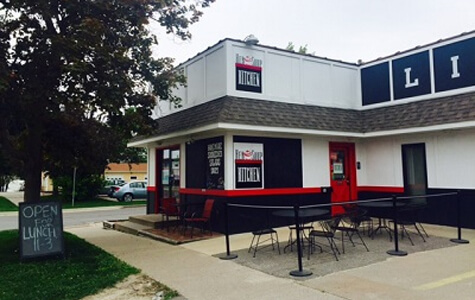 Her Soup Kitchen
---
625 S. Dubuque St. Iowa City, IA 52240 (319) 354-1602
This place is all about being healthy. And the owners of this special venue are all about creating some serious healthy entrees without sacrificing taste. The prices are very reasonable and you will be very happy to know that the staff constantly strives to use only local and sustainable products. Conveniently located near the downtown area, this interesting venue provides a refreshing new perspective on everyday cuisine.
Pullman Bar & Diner
---
17 S Dubuque St Iowa City, IA 52240 (319) 338-1808
It is clear that this establishment values three things. First and foremost they believe in quality. And you are going to absolutely fall in love with the tastiness of their food. Secondly, they believe in a high degree of customer service so that each patron feels like they are special. And third, they believe in community, they are proud to be part of Iowa City and they want be a part of making it the best it can possibly be. Check it out, you won't be disappointed.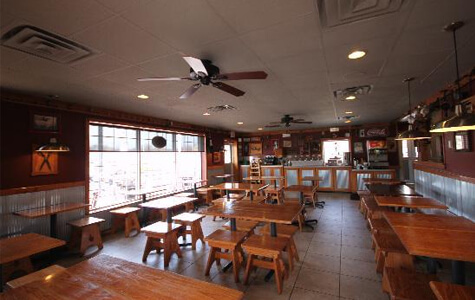 Jimmy Jacks
---
1940 Lower Muscatine Rd Iowa City, IA 52240 (319) 354-7427
You don't get voted the best barbeque in the area without being very good at what you do. When you walk inside this marvelous place, the first thing you are going to notice is the smell of hickory. The second thing you are going to notice is that the decor is augmented by every tool that has ever existed. It makes for quite an atmosphere and great conversation while you are munching on ribs, brisket and chicken covered by some of the tastiest sauces you have ever had.
Orchard Green
---
521 S. Gilbert Street Iowa City, IA 52240 (319) 354-1642
This is the premier fine dining establishment in Iowa City. When you take a good look at their menu, you are not going to know what to do with yourself because of all of the gourmet classics and innovative Mediterranean cuisine listed. The bold and natural flavors and expertly prepared by a well trained chef with only the freshest ingredients. The dining room has a very elegant ambiance as well as an intimate lounge area. And you can't beat their fine wines and custom drinks.
Basta
---
121 Iowa Avenue Iowa City, IA 52240 (319) 337-2010
The very name of this venue tells you that the chef here knows how to prepare Italian cuisine to perfection. The comfort food served here is modern Italian cuisine inspired by tradition as well as local Iowa ingredients. The pizza is phenomenal and is classic Napoli style. You can have a great time sitting at the bar. Their bartenders are extremely knowledgeable and will be able to steer you in the right direction in terms of food or a well crafted drink.
---