Coralville Bars & Restaurants
---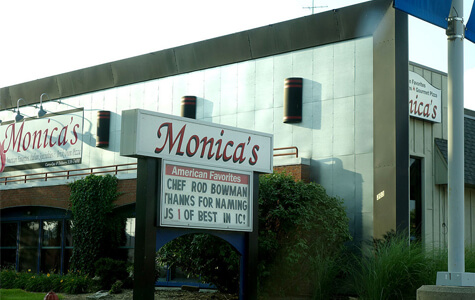 Monica's
---
303 2nd St Coralville, IA 52424 (319) 338-7400
Be prepared to be amazed at the awesome food they serve up at this special venue. The best way to describe their menu is to say it is full of comfort food. Half of the menu is full of American dishes and the other half is Italian fare. it is going to be very tough to choose between ham, chicken pot pies, meatloaf or the numerous Italian favorites that are prepared to perfection. The dining room has such a comforting feeling and sensation and the staff will treat you like royalty.
Bandana's BBQ
---
807 1st Ave Coralville, IA 52241/br> (319) 512-6555
For barbecue fans, this venue has everything you will want and need and more. There is something about the sauces that they offer here that are over and above any of the quality you will find anywhere else. And if you have any questions, you will love the fact that the servers here are so knowledgeable and they will help you in any way possible. Their pulled pork is special and it will melt in your mouth. Not a bad way to spend a couple of hours.
Iowa River Power Co. Restaurant
---
501 1st Ave Coralville, IA 52241 (319) 351-1904
This has become a destination spot for many locals and for very good reason. You will be able to enjoy a fantastic view of the Iowa River while you consume some of the best cooked food in the area. The atmosphere here is so relaxed and inviting and everything about this place just exudes quality. The variety is very good as well including steaks, salmon and chicken. And special orders don't upset them. Well, that is certainly the case here.
30hop
---
900 E 2nd Avenue Coralville, IA 52241 (909) 353-0467
The best way we could describe this fine establishment is to say that it is an urban-industrial decor which means it is very unique. The rooftop patio is a very comfortable and relaxing venue where you will have a chance to chill out from a stressful day. The contemporary menu is going to absolutely blow you out of the water with its focus on simple, fresh and delicious offerings. And you just can't beat a place that offers 60 beers on tap. Get here as fast as you can.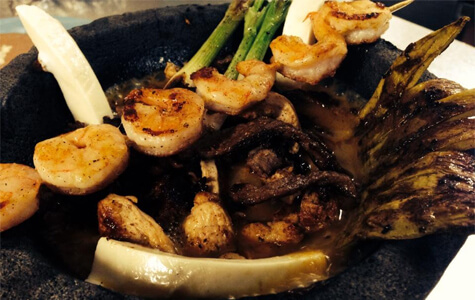 Casa Azul
---
708 First Ave Coralville, IA 52241 (319) 338-2641
The people who work at this fine establishment are on a mission. And that mission is to provide authentic and delicious food and the best customer service possible. The art that you are going to see displayed will transport you to Mexico with the snap of your fingers. Some of the best painters from Mexico are featured. The queso and guacamole are both amazing but you will have to guard against filling up on them before your entree comes. This is a must visit.
---